Inaugurated store in Durres
Nobel-albania company to be closer to its customers, welcomes her shop in Durres. for all those concerned for water treatment plants can visit us at the address: Illyria Durres beach, opposite hotel Romania.
Water analysis laboratory opens
Nobel-Albania company in collaboration with partners investing in opening a professional laboratory analysis of water. now make it possible to perform physical-chemical analysis of water up to 28 elements.
Inaugurated store in Fier
Nobel-albania company inaugurates its next store in Fier. for all those concerned for water treatment plants can visit the website: Fier center, Piazza, 1st floor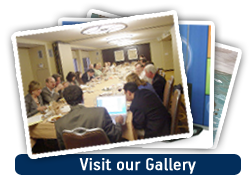 NOBEL-ALBANIA Warranty for You
NOBEL-ALBANIA Company is a leader in the field of water treatment. With a 10-year experience in the Albanian market, it gives solutions however any polluted water to be. Through our American partners, ECOWATER, GE OSMONICS etc, we provide quality and safety in water to consume each day.
We make drinking water
Nobel - Albania cleans wells, water supply and provides a very high quality water that you consume for washing and drinking. These systems are used in: home, bars, Restaurants, Hotels, Hospitals, Factories etc..
Nobel Albania
Rruga e Elbasanit, Pallati Edil-Al (Perballe Liceut Artistik), Tirane.
Tel: + 355 4 222 0179, Mobil: + 355 69 20 26 235
email: info@nobel-albania.al